Welcome to Nourishing Transformations, a place where you can transform your life by discovering what truly nourishes you.
If you've been looking for a way to get to the root cause of the imbalances you are experiencing rather than just suppressing symptoms you've come to the right place! Looking for connections rather than dividing the body into systems provides us with an opportunity to address the whole person. With whole foods, targeted nutrients, and lifestyle adjustments we can achieve amazing results!
Feeling "off"? Lab values normal but feeling like something isn't right? Is this how life is going to be? 
Not in my world!  I'm passionate about empowering women to take charge of their health! So many women needlessly put up with hormonal symptoms during perimenopause and menopause years – it doesn't have to be that way.  I specialize in natural female hormone balancing and healthy aging, not only to reduce symptoms such as hot flashes and poor sleep, but to set the stage for healthy aging.
Many different conditions and issues can come up as we approach mid-life, I'm here to help!
Improve hormone imbalance and symptoms associated with PMS, perimenopause and menopause
Improve digestive problems: heartburn, GERD, H. pylori, ulcers, bloating, constipation, diarrhea, IBS
Discover and calm food allergies and sensitivities
Address chronic conditions: diabetes, high cholesterol, high blood pressure, or autoimmunity
Understand and support genetic SNPs such as methylation, MTHFR and detoxification
Supporting healthy brain, bone and skin health
Improve mood and energy issues such as anxiety, stress, and fatigue
Identify and address imbalances from candida, SIBO, parasites, viruses and bacteria
Discover and achieve your ideal weight
Optimize your health beyond what typical lab tests deem "normal"
Connect the dots between seemingly unrelated symptoms
Let's get you feeling fabulous and full of vitality!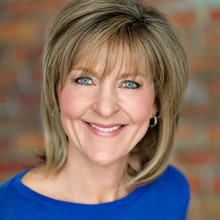 Hi, I'm Kristen Burkett, Master Nutrition Therapist and founder of Nourishing Transformations.  I'm dedicated to improving health and preventing disease holistically – by looking at the whole person.  Each of us has been given such an incredible body and when we nourish it with the right tools the possibilities are endless!  Discovering and embracing this passion has been a journey, find out more about it here.
Why a Nutrition Therapist?
Nutrition Therapy utilizes the power of whole foods, targeted nutrients, environment and lifestyle modifications to improve health and vitality.  As a Nutrition Therapist, I've learned how to uncover your bioindividuality to help rebalance your unique metabolism and biochemistry needs.  There is no "one size fits all" plan out there, let me help you discover your plan.
Create an account and access professional grade supplements and products here. Contact me for personalized recommendations.
"Thank you very much, Kristen. You are a special person and I am in awe of your nutrition knowledge. Your caring manner combined with your extensive understanding of the multiple facets of nutrition make you ideally suited for this profession! We are so appreciative to have you as a resource and mentor in our journey to maximum health. Thank you!"
"Kristen is an amazing Nutrition Therapist. She provided my daughter with the tools and insight to truly understand and develop a road map to overcoming her health/weight and self- confidence challenges. It was so refreshing to work with someone like Kristen who truly listened to our concerns and did not want to jump the gun and use prescription medications as the solution."
"Kristen has been an invaluable source of knowledge and comfort during a particular tricky time of transition in my life. Not only did her recommendations help my physical symptoms, I also had peace of mind knowing that she was in this with me for the long haul."
"Thank you so much for being willing to meet with me. It was so enlightening and frankly I really feel empowered! I have told several people about what you have done for me and they are intrigued! Thank you so much. I really cannot say enough. Your outlook, encouragement, information and service is EXACTLY what I was looking for. Thank you!"
"Kristen took the time to ask many questions in order to figure out the best steps to make me feel better. She constructed a plan that wasn't overwhelming, but doable. I appreciate her thoroughness and passion for health."
"I wanted to take this opportunity to thank you for helping me and my family get back on track nutritionally. Showing us the importance of reading labels, eating more fruits and vegetables, and saying goodbye to sugars has really helped us all look and feel better."
"Kristen is a most thorough and comprehensive nutrition professional! Her attention to detail and personal care for my comprehensive health care amazed me! Unlike the medical professionals of our day, she truly took time to listen. After gathering and evaluating all the information ~ daily food log, lab results, etc., she then gave me valuable information and direction that was specific to my needs and life. After over 2 years of implementing her suggestions and making wise, better informed and healthy choices, I feel great at almost 70!

I highly recommend her to those who want to retrieve their health in a natural, wholesome way that meets their specific needs for greater health and well-being."
"My daughter was in pain every time she ate. Doctors couldn't provide answers and simply wrote scripts. A friend of mine recommended Kristen. She was exceedingly thorough in getting to the root of the problem and provided a reasonable treatment plan that even accommodated my daughter's vegetarian lifestyle. Today my daughter is happy, healthy, and thriving once again."
"Kristen has been working with me to heal my gut for the past year now. She is extremely knowledgeable and I will continue working with her even after I get my gut in a better place. I love how she reaches out to other specialists or does extra research on her own to come with the best plan possible for me. She's truly a wonderful person. She makes me feel cared for and I highly recommend her!"